Pastor Melony Williams
Senior Pastor, Living Word International Ministries, Junction City, Kansas
---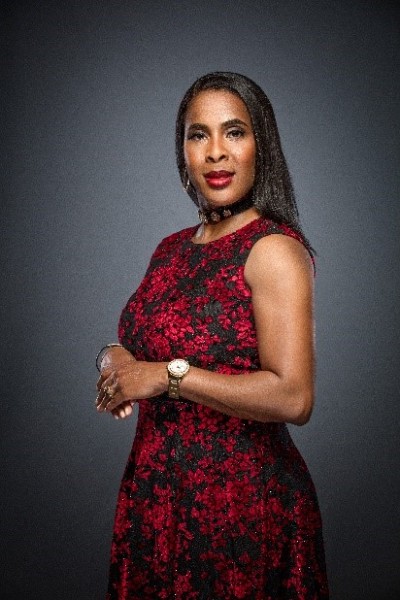 Pastor Melony L. Williams is the wife of Bishop Clarence R. Williams Jr., senior pastor and founder of Living Word International Ministries in Junction City, Kansas. She loves, honors, and respects her husband dearly, and is devoted to being the best wife, mother, friend and leader that she can be according to God's principles. Pastor Melony has served God and His Kingdom for over 20 years, and is dedicated to maintaining a well-balanced and healthy lifestyle -- spiritually, mentally, emotionally and physically.
Pastor Melony is a native of Tampa, Florida. She holds a Bachelor's Degree in Business Administration from Columbia College of Missouri, and a Master's Degree in Logistics Management from the Florida Institute of Technology in Melbourne, Florida. Pastor Melony currently serves as an officer in the United States Army, and was selected to receive her commission through the Officer Candidate School (OCS), Fort Benning, GA and serves as a Logistics Officer. She has two beautiful children, Ashley and Anthony.
Pastor Melony is known for her unconditional love, and her heartfelt dedication and commitment to the work of the Kingdom of God; steadfast, faithful, and full of wisdom and counsel. Her genuine and noble character, coupled with her giving heart, are reflected in everything she does. She gives selflessly out of a heart of love and has touched the lives of men, women and children in the Christian, private and public sectors, locally and abroad, helping them to reposition and align themselves with the will of the Father for His Kingdom purpose.
During her tenure with the military, Pastor Melony has had the opportunity to travel across the United States and abroad, serving the Kingdom alongside several great leaders and mentors. Through the years, she has served in numerous ministry roles and leadership capacities, and has been used by God prophetically to reach people around the world.
Devoted to the Vision of Living Word, Pastor Melony assists and serves with her husband to assure that his God-given mandate to Restore Kingdom Living and Make Disciples of Christ by meeting the present and future needs of individuals, families, and communities according to God's purpose and design, is fulfilled.
In her hunger and pursuit of God, she has developed a passionate desire for the body of Christ to see and experience the fivefold ministry in full operation with the manifestation of miracles, signs and wonders among "ALL".
Pastor Melony L. Williams has God's heart for His people, and believes that Love and Unity in the body of Christ are critical for Kingdom advancement, and that everyone has a part.